Monarch Winds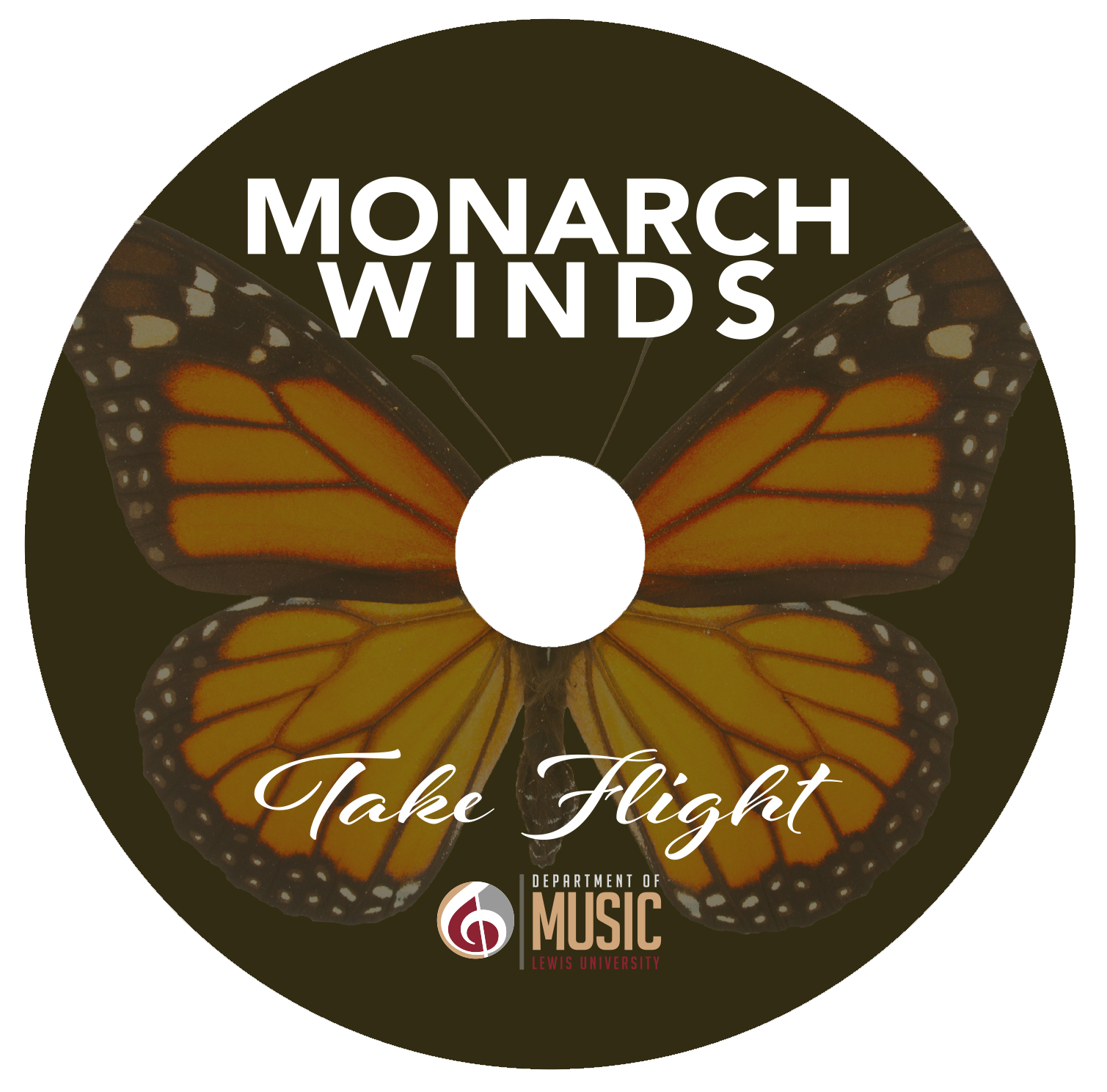 The Monarch Winds is named in honor of the Illinois state butterfly and to highlight flight, an important aspect of Lewis University's history. Since 2011, the Monarch Winds have provided woodwind quintet programs at Lewis University in Romeoville, St. John's the Evangelist Episopal Church in Lockport and other various social venues in Will County.
The Monarch Winds features Laurel Tempas (flute), Robert Gordon (oboe), Mary Payne (clarinet), Amanda Karowske (horn), and Jie Chen (bassoon). As the in-resident woodwind quintet at Lewis University, Monarch Winds provides cultural enrichment opportunities for students, staff, faculty, and communitites in the Chicagoland area. Read more about the players at the bottom of this page.
Take Flight
"Take Flight" is the first album released by the Monarch Winds. Completely produced by the Department of Music, the album features music by Adrien Barthe, Haydn, Ibert, Percy Grainger, Malcom Arnold, Prokofiev, Scott Joplin, and Neil Rolnick. It was recorded at
St. John the Evangelist Episcopal Church
in Lockport, Illinois and engineered by Lewis student Jordan Elmer and professor,
Dr. Mike McFerron.
Monarch Winds Players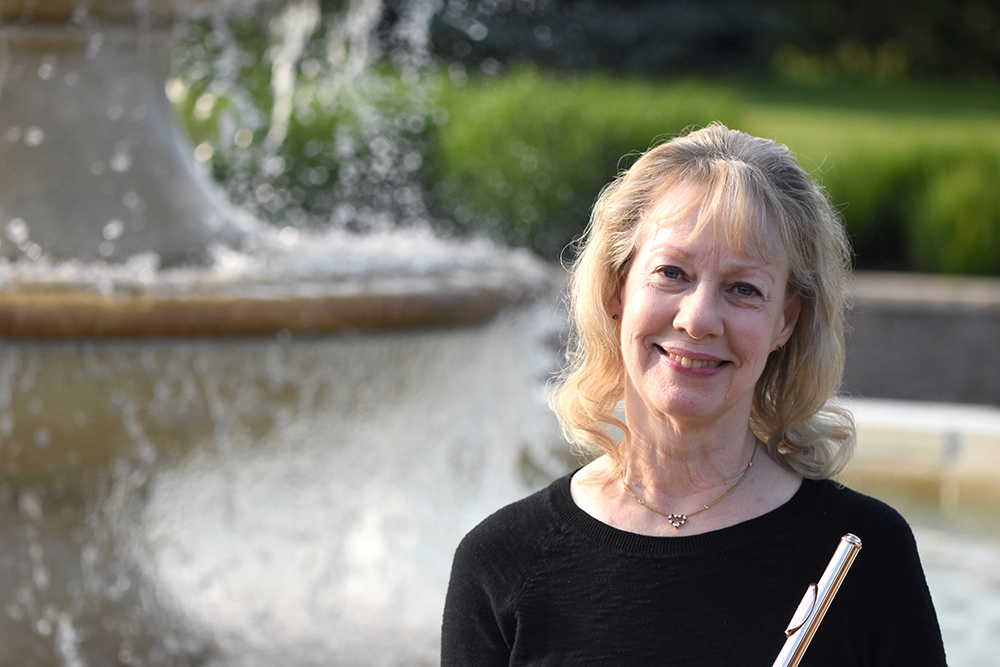 Laurel Tempas is flute instructor at Lewis University and performs in Chicago and the surrounding suburbs. She is a graduate of Northwestern University where she received degrees in Music Education and Flute Performance. Her flute professors included Walfrid Kujala and Emil Eck, both former piccoloists with the Chicago Symphony Orchestra. Laurel currently performs with the Symphony of Oak Park River Forest, as well as Salt Creek Sinfonietta. She constitutes half of the flute and harp duo Heather Harmonies, which performs Celtic music in several local venues. Laurel and her husband are fervently involved in competitive ballroom dancing.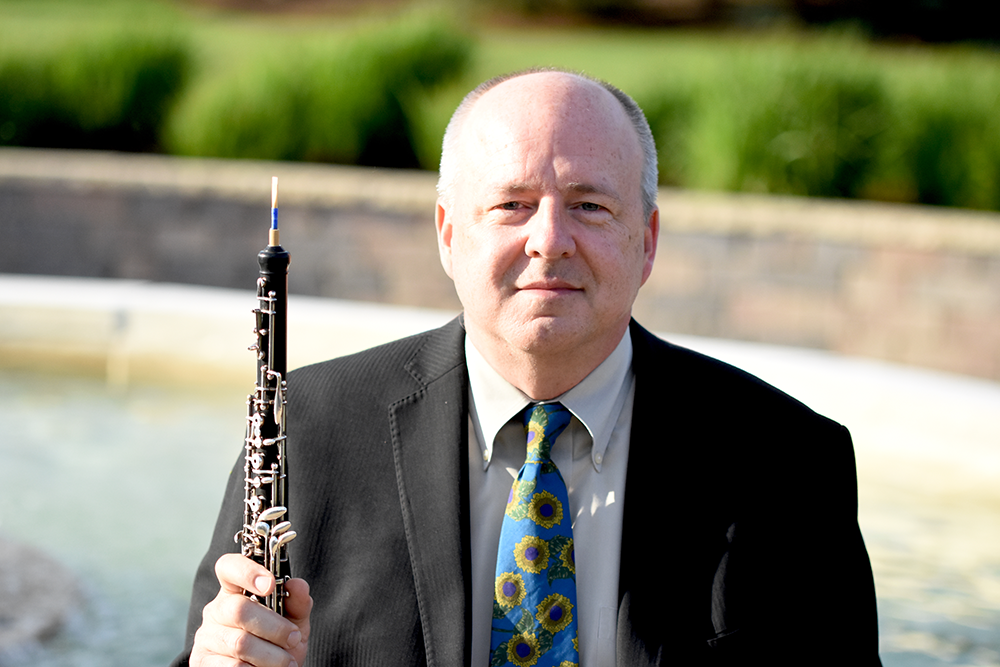 Robert Gordon studied music at Indiana University in Bloomington, earning a performance degree in oboe. He serves as a technique teacher for junior high and high school music students in Westmonts District 201. He also maintains a studio for private oboe instruction. He has served for many years as principal oboist in the Downers Choral Society Orchestra and remains an active freelance player throughout the Chicago area. Mr. Gordon is a principal owner of Trend Machinery, Inc, which designs and builds custom automation machinery. The mixture of music, business, teaching and engineering, in addition to a busy family life, provides a diverse and rewarding set of challenges that he is grateful for.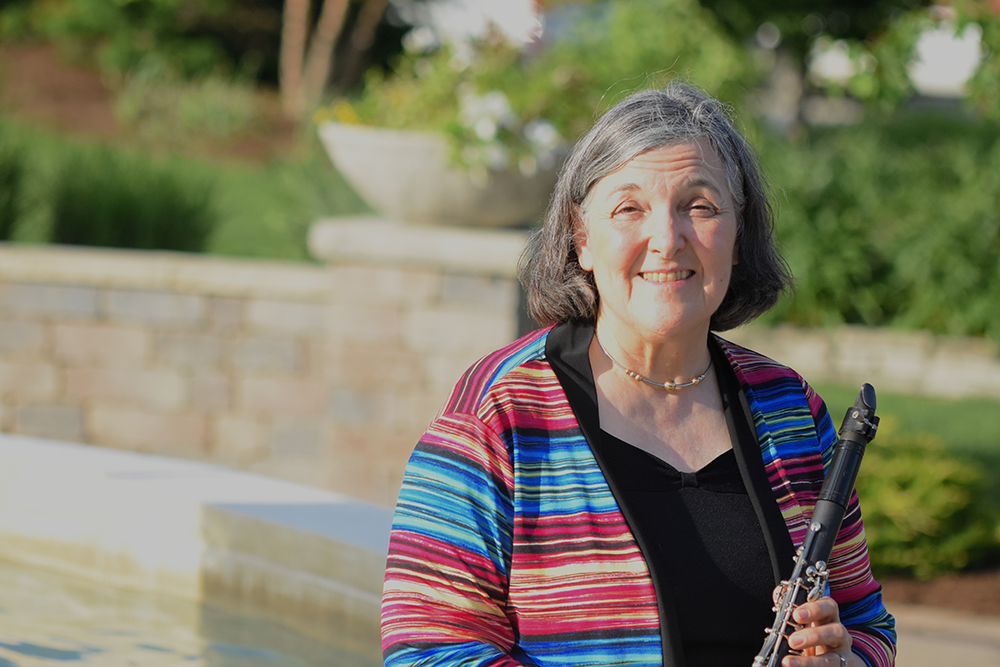 Mary L. Payne holds a masters degree in clarinet performance from Indiana University School of Music, Bloomington, IL and a bachelors degree in clarinet performance from Baldwin-Wallace University Conservatory of Music in Cleveland. She is principal clarinet with New Philharmonic and the DuPage Opera Theatre Orchestra. Mary has been a featured soloist with New Philharmonic, the Fox Valley Symphony, the Metropolitan Youth Symphony and the Wheaton Band. She is a clarinet instructor at Lewis University and maintains active private teaching studios, for woodwind instruction, in Wheaton and Romeoville. Mary is a member of the International Clarinet Association and the National Association of College Wind and Percussion Instructors. She is listed in Whos Who in America. Marys principal teachers include Dr. Alan P. Squire, Henry Gulick, Robert Marcellus, former principal clarinet of the Cleveland Orchestra and J. Laurie Bloom, bass clarinetist with the Chicago Symphony Orchestra.
Amanda Karwoske has been teaching and performing French Horn in greater Chicagoland area for over 15 years. Amanda is a teacher at Lewis University and Hinsdale Central High School, in addition to private students.

Amanda received a bachelor's from Indiana University, and her Masters in Horn Performance from De Paul University. Amanda can be found often performing at Christ Church of Oakbrook and is a member of Monarch Winds Woodwind Quintet and Windy City Quintet. Amanda has performed with several local orchestras including Elgin Symphony, Illinois Philharmonic, Quad City Symphony Orchestra, Dubuque Orchestra, New Philharmonic Orchestra, and South Bend Symphony.

In addition to teaching and playing French horn, Amanda has a beautiful daughter, and several pets. When not working Amanda and her husband enjoy taking on home projects to fix up their house.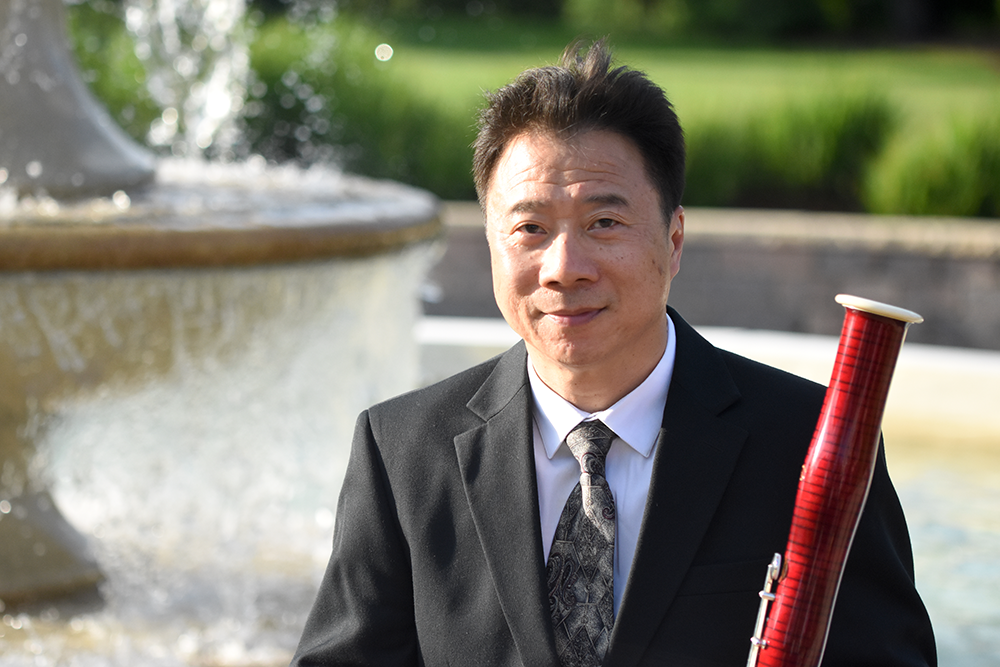 After graduated from the Shanghai Conservatory of Music in 1982, Jie Chen became a bassoonist with both the Shanghai Conservatory Westlake Woodwind Quintet and the Shanghai Symphony Orchestra. In 1986, Jie Chen received a full scholarship from the Northern Illinois University and studied bassoon from Mr. James Birkenstock, the principal bassoonist at the Lyric Opera of Chicago. Jie received the Master Degree in Music and the Performers Certificate in 1988 and 1990 respectively. During those years when Jie was a student at NIU, he was the principal bassoon at the Rockford Symphony Orchestra. In the early 90s, Jie was active in the Chicago area as a freelance bassoonist, He had played with the Lyric Opera of Chicago and the Grant Park Symphony Orchestra, Illinois Philharmonic, Concertante di Chicago and Elgin Symphony Orchestra. Currently, Jie Chen is an IT Manager at the Survey Research Laboratory at the University of Illinois at Chicago. Meanwhile Jie still keeps his music career active. In 2007, Jie was invited by the Shanghai Conservatory of Music in China to hold a woodwind quintet concert with his original quintet friends from various countries now for the Conservatorys 80th Year anniversary celebration. In December 2009 and December 2013, Jie was invited by the Shanghai Conservatory of Music and DuPage Youth Symphony Orchestra respectively to play Haydns Sinfonia Concertante in B flat major, Op. 84 as a bassoon soloist.