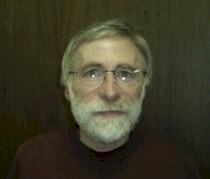 Joe Gaziano has been teaching political science at Lewis University for more than 42 years. His Ph.D. degree is from Northern Illinois University. He has been teaching courses using the Web since 1996.

His specialty is American Government. In addition to teaching American National Government he teaches upper division courses in American Government including Political Parties, Public Opinion and Interest Groups, and American Political Culture.

Dr. Gaziano is a runner, a Buddhist, an animal rights activists, and a vegan. He practices meditation and yoga daily. He leads a meditation groups every Wednesday at Lewis and welcomes everyone in the Lewis community interested in meditation to join him.